Now that the weather is changing, it's time to change up my skincare routine. During spring and summer, I like to use products that feel light and that aren't too hydrating such as the Oils of life by the body shop which you have all probably read about in my previous posts. Now that fall and winter are around the corner I tend to move towards more hydrating products. While in Sephora, I looked around through their skincare products and one brand called my name Korres. I was drawn to this brand because it's cruelty-free and its main ingredients are natural. In fact, in the right-hand corner of their products they read the percentage of natural ingredients each bottle has. I love how transparent this brand is! So with that said I decided I'd give them a try!
I purchased 3 products: Greek Yoghurt Foam Cleanser, under eye priming moisturizer and Smoothie primer moisturizer. For the one week I've been using these 3, my skin feels so supple and hydrated without leaving me feeling sticky!
Foam Cleanser: This not only cleans out any dirt or debris you might have on your face, but it can also remove makeup. This product contains great nourishing components that help keep skin supple. Some of the ingredients are of course Greek yogurt concentrate, honeysuckle (antibacterial) and Amaranth Seed Extract (skin soother). The best part is that the packaging tells you this product has been formulated with 86.4% natural ingredients.
Under eye priming moisturizer: This moisturizer/ primer works great to de-puff, reduce fine lines and to reduce dark circles. The neat part is that the product comes in a tube that has a ceramic applicator which helps apply the product as well as massage the product into the skin for a more flawless concealer application (it is a primer). This product is formulated with 95.3% natural ingredients.
Smoothie primer moisturizer: Formulated with 94.7% natural ingredients. This moisturizer/primer is great for nourishing the skin with vitamins and proteins to maintain it nice and supple. This product contains 26% of Greek yogurt proteins that boost your skin.
In just one week, I've noticed my skin go from dry and flaky to supple and extremely soft. I highly recommend this product if you're in the market for a new skincare routine. What are some of your favorite skincare products?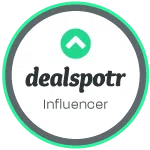 SHOP THESE PRODCUTS